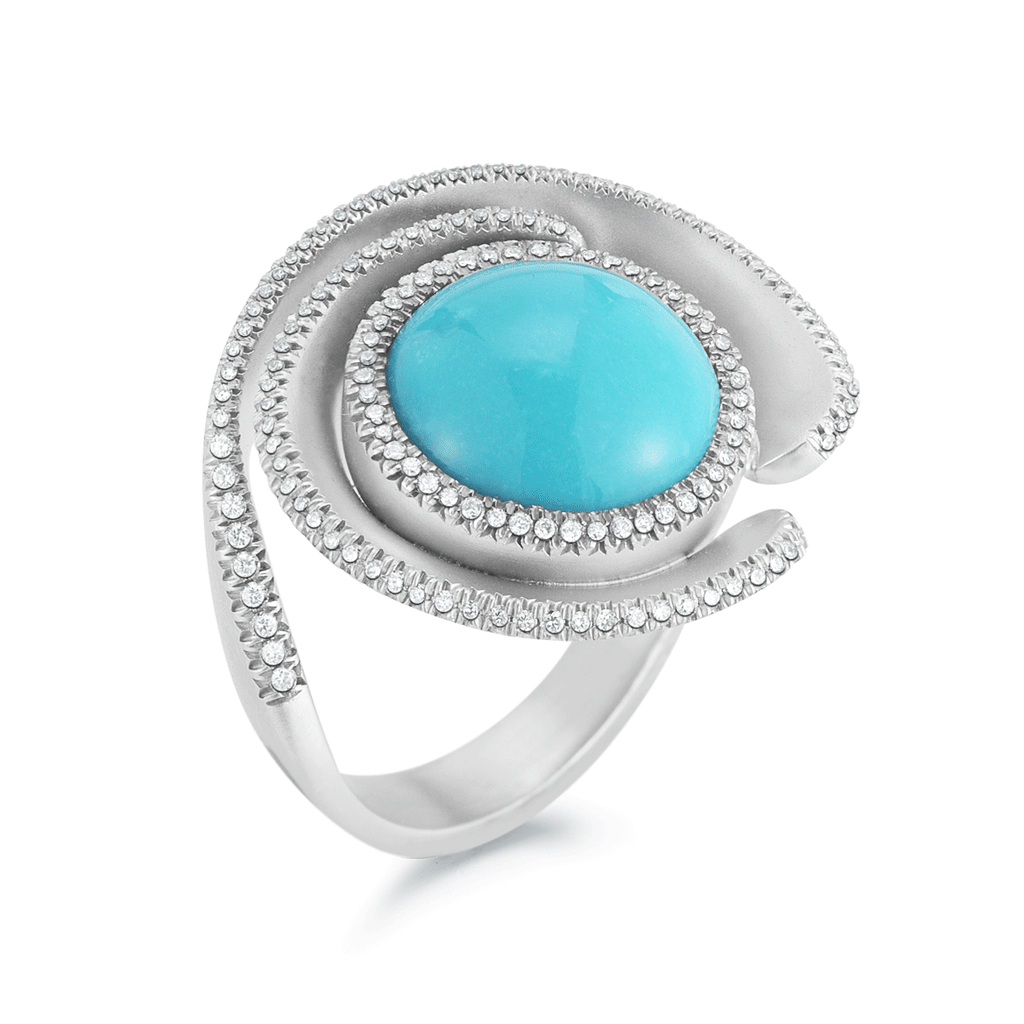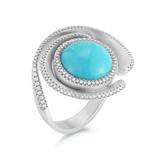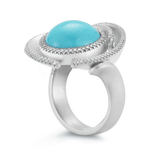 Turquoise, Diamond and White Gold Swirl Ring
Diana Vincent creates sculptural pieces, thoughtfully designed around the graceful curves of artistically hand carved stones and brilliant gems, resulting in beautifully fluid jewelry alive with movement that can not be duplicated. a beautiful hue of blue. The Turquoise found in this ring is sourced from the depleted sleeping beauty mine, having the characteristics of a natural beautiful blue hue that is becoming difficult to find. 
Shown in 18K White Gold.
4.35 CT Sleeping Beauty Turquoise
.34 Carat Diamond Weight
18K White Gold
Mist Finish
ID: DVR-425-P-D