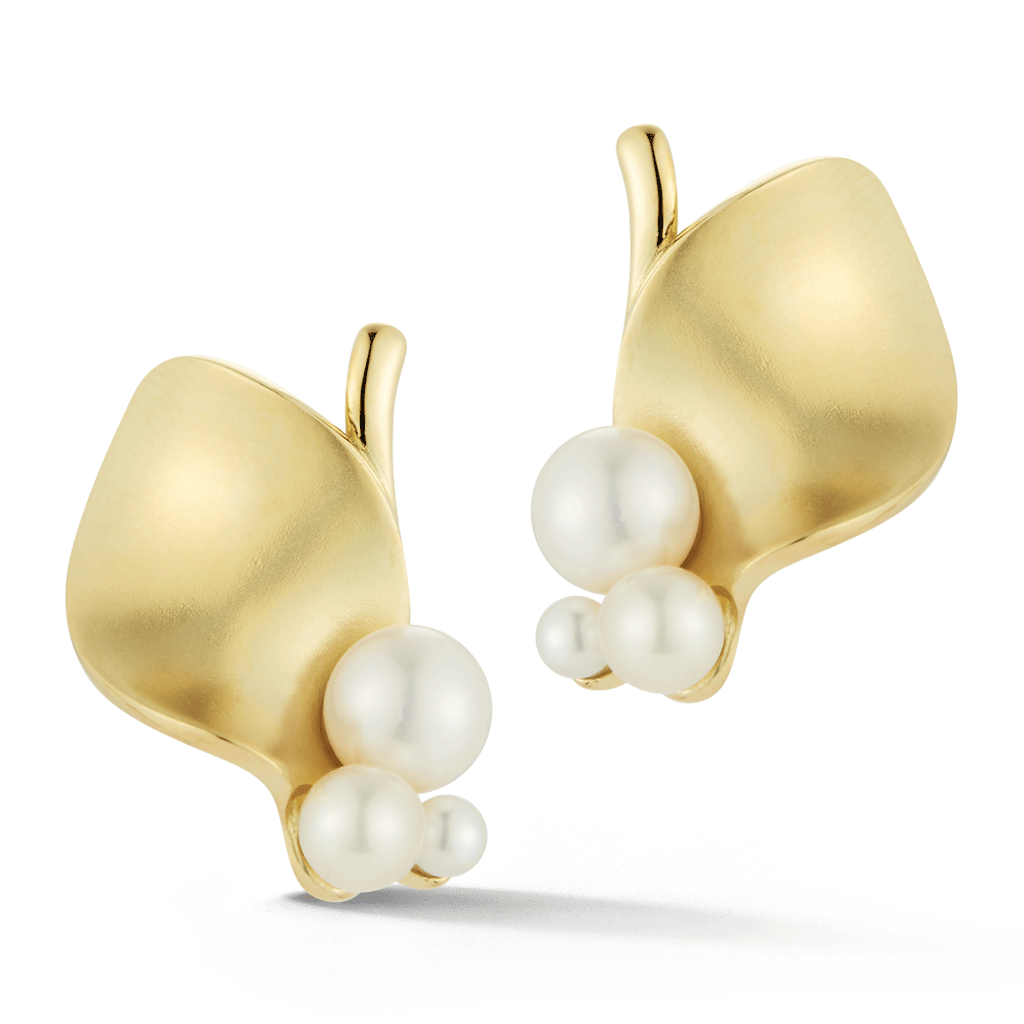 On The Edge Pearl and Yellow Gold Earrings
With broad surfaces comes a bold look! This abstract earring in 18K yellow gold features an elegant cluster of freshwater white pearls. Designed to be noticed from a distance, it's the subtle movement in the curves when you get up close that makes this earring special.
Shown in 18K Yellow Gold. Available in 18K White Gold or Oxidized Sterling Silver.
Freshwater Pearls
Large: 7.75mm approx.
Medium: 5.8mm approx.
Small: 3.8mm approx.
18K Yellow Gold
Mist Finish
1.125" Long
ID: DV-ER291-YG-PL